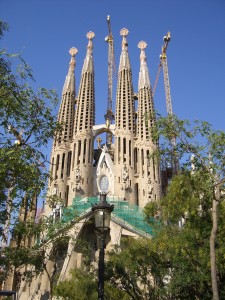 After the financial and economic crisis many people associate the Spanish job market with a high unemployment rate, low salaries and long working hours. While it might be true that it's difficult to find a job in Spain at the moment, it's definitely not impossible. There is still a strong demand for highly-skilled foreign employees in certain industries.
Engineering
If you have some experience and basic knowledge of the Spanish language you will be a good candidate for many companies in Spain. It might be useful to know at least some technical words and phrases in Spanish. However, it won't be a problem to get along with English if you work in one of the multinational companies that have offices in Spain.
Customer service
You speak English and another foreign language apart from Spanish? You could be the perfect candidate to work in a call centre, or the customer or after-sales service department of an international firm. German-, Russian- and Arabic-speaking people are in particular demand.
Language teaching
Another option would be to teach your mother language to Spanish students or business people. The advantages are, that you have flexible working hours and are paid reasonably well – though your salary will depend on experience, the region you live in, and whether you work privately or through an academy. There is a high demand for English teachers giving private classes or lessons in offices. Make sure you have some kind of qualification to teach English, such as a CELTA or TESOL certificate.
IT and online marketing
If you have a technical background it won't be too complicated to find work. On the Spanish job market there is a high demand for skilled software testers, programmers, SEO and SEM experts. Community and social media management jobs are also widely advertised on job sites. Companies value knowledge of foreign languages, especially English, Dutch and German.
Finance
Foreign candidates often have international experience in the financial sector and are therefore highly valued by companies based and operating in Spain. In this sector speaking Spanish is usually not required as long as you work in a multinational company.
Where to find a job in Spain
If you are about to move to Spain you can start your job search online. Popular websites for your job search in English are:
If you speak a little Spanish you can use the following:
If you are already in Spain start networking and ask your contacts for job opportunities! Be proactive and ask directly for jobs at small companies or language schools by submitting your CV in English and Spanish.
For more information, tips and advice on job hunting in Spain have a look at the Just Landed Spain Guide.
---
Do you work in Spain? Please share your advice for expat job seekers in the comments below!
Mailchimp form

Categories

Tags