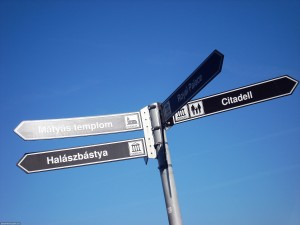 There are certain qualities you look for in a country when planning a move overseas. You might consider the country's location, climate, healthcare system, schools, language and whether it is safe for your family. But the most important quality to consider is its economic stability.
Why is this so important? Because it will tell you what your chances of getting a job are, and ultimately if it will be worth it in the long run. Here are some destinations that may not be worth your time.
Cairo, Egypt
Cairo, Egypt's bustling capital, has been a popular expat destination for some time now. Cairo is a beautiful city that is known for its pyramids, historical architecture, and amazing nightlife. There are many things to do and see in Cairo but when expats come here to live they face many problems. The economy is very poor. The unemployment rates are steadily rising and work is very scarce. Another concern for expats is the pollution. The air pollution in Cairo is astounding and it is the cause for all kinds of diseases and sickness amongst its citizens. Aside from the pollution, another negative aspect of Cairo that expats worry about is the threat of terrorist attacks. Over the years there have been a number of attacks targeting foreigners.
Kiev, Ukraine
Over the years this beautiful city has attracted expats from around the globe. Kiev is distinguished by its rich architecture and cultural life. It was once a perfect city for expatriates but recently it has succumbed to an economic crisis. As a result there has been an increase in crime and poverty amongst its citizens as well as protests and political turmoil. For expatriates it is a very dangerous location because of its corruption and lack of law enforcement.
Jamaica
Famous for its beautiful beaches, landscapes, rivers, waterfalls, music, food, and much more. Jamaica has a lot to offer expatriates in regards to culture and beauty but over the years the economic crisis has taken its toll on the economy. Many people have been left jobless causing an increase in poverty, disease, and crime. Human trafficking crimes are another a major concern for Jamaica as well.
Spain
Over the years, Spain has become an increasingly popular destination for expats around the world. Spain has a warm climate, beautiful beaches, a great party life, basically everything an expat might want in a country, except for jobs. Spain currently holds the highest unemployment rate in Europe. So if you are planning on moving to Spain and finding a job, you might want to reconsider your options. For other people who may be getting a job transfer to Spain or who may have decided to retire in Spain, it is still an excellent option as long as you have some type of income.
Athens, Greece
Its ancient ruins, stunning waterways, and amazing architecture has made Greece a popular expat location over the years. Unfortunately, since 2007, its economy has been struggling to stay afloat. Unemployment numbers have gone up to a whopping 21.7%. With so many people out of work it's easy to see why expatriating to Greece would not be in your best interest. If you do plan on moving to Athens, make sure you have a job, or some type of income beforehand.
Mailchimp form

Categories

Tags